🙂      Scarves have and bags have been listed for sale in my shop      🙂
      🙂       Tücher und Taschen stehen in meinem Shop zum Verkauf      🙂
Every now and then I cannot resist and get carried away shopping       😉       Here I will part with some of the things that I have either worn or used and also with those that have never been in action, because i.e. the color doesn't match after all. – Please also check out my ETSY store!
Hin und wieder kann ich nicht widerstehen und gebe meinen Shopping-Gelüsten nach        😉       Hier werde ich mich von Dingen trennen, die ich getragen oder benutzt habe, oder von solchen, die noch nie im Einsatz waren, weil beispielsweise die Farbe doch nicht gepasst hat. Schauen Sie bitte auch in meinen ETSY SHOP!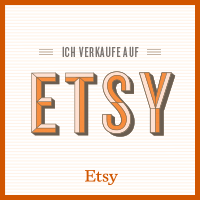 If you're looking for anything special, please do not hesitate to contact me:
Falls Sie nach etwas Besonderem auf der Suche sind, können Sie mich sehr gern kontaktieren:
happyface313 (at) hotmail (dot) com
      😀       😀       😀
For sale / zum Verkauf
x
xPompoms made of Hermès ribbon
.
.x
Prada Necessaire – unused
.xxx
Hermès Le Carnaval de Venise, 90 x 90cm, jacquard silk scarf
x
x
x
vintage Gucci Bag with Bamboo Handles
Large vintage Gucci bag in classic black leather with bamboo handles. The kind of bag you can carry everything but the kitchen sink in. Ideal as briefcase, too! Purchased many years ago in German Gucci Boutique. Will come in a dust bag. – Delivery worldwide, shipment by insured trackable mail.
x
Hermès Plumes, 90 x 90cm,  silk and cashmere scarf
xx
Op'H, '50ies Hermès design, 43 x 43cm, cotton scarf here
.
I will list more pictures and descriptions and prices little by little. Please contact me, if you are interested in one of these beauties.
Ich werde weitere Bilder, Beschreibungen und Preise nach und nach einstellen. Sollten Sie Interesse an einer dieser kleinen Seidenkunstwerke haben, melden Sie sich bitte bei mir.